Buckeye Water Damage Services prides ourselves on using the best tools of our trade. By having top of the line, high quality equipment we can help find the source of the water, including hidden water in walls or flooring, and determine your moisture levels. This in turn will help our technician come up with the best plan to dry your home out as quickly as possible. We will take thermal images upon inspection and then extract any standing water, remove drywall as needed, and set up air movers, dehumidifiers, and air scrubbers. In these stressful emergency situations it is important to have an experienced company who you trust. We understand this and are here to help. If you experience water damage or have questions about our services please call our office at 623-244-6757. Our technicians are available twenty four hours a day, seven days a week. In most cases we can have an experienced technician to your home within an hour.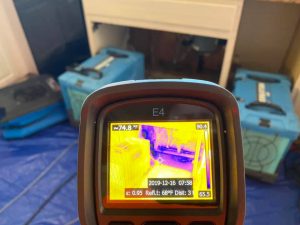 Water conservation does not mean that you have to give up comfort or convenience. In fact, simple changes to your habits can reduce your water waste and lower your monthly water bill. The city of Buckeye has provided the following tips for a lower bill:
As much as 50% of the water we use outdoors is wasted from inefficient watering methods and systems.
More than 10% of homes have leaks that waste 90 gallons or more each day.
A leak 1/32 of an inch (the thickness of a dime) can lose over 6500 gallons per month.
Install a smart water controller that is weather based to save on irrigation.
Read your house water meter before and after a two hour period when no water is being used. If it does not read exactly the same you have a leak.
Replace high water use plants and lawns with Xeriscape.
Run the washing machine and dishwasher only when you have a full load.
Conserving water promotes a lifestyle that is well-suited to our climate, and helps preserve this precious resource for future generations.