Water Damage Restoration Process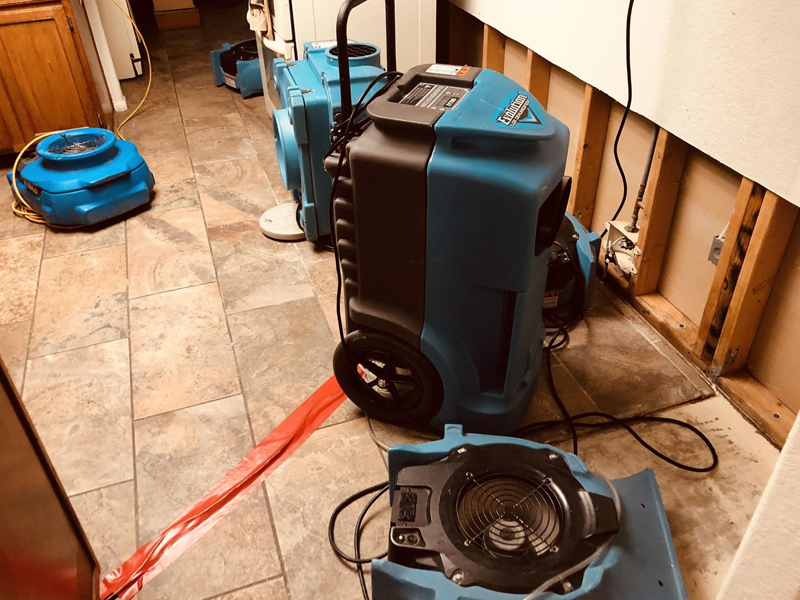 Discovering a water leak on your property is a problem that can arise out of nowhere and at the most inopportune time. Water leaks often leave people confused about what to do or who to call.
Most people understand that any standing water inside a home is bad news and needs to be taken care of as quickly as possible. Using a professional water damage restoration company to restore your property will ensure the water and moisture inside your home are removed correctly and will not cause problems for you down the road.
The last thing you want to encounter is a situation where you think the water damage is gone but in reality, the moisture was never fully extracted and has caused structural damage to your property. Buckeye Water Damage Services can help you avoid this situation.
Our water damage restoration professionals follow an ironclad four-step process that guarantees the water and moisture will be removed from your home permanently.
Here is the four-step process that we follow to ensure optimal results for your property:
Step 1: Water extraction
Step 2: Drying
Step 3: Dehumidification
Step 4: Examine results and make modifications as needed to achieve optimal results
Our mission as your local water damage restoration company is to make your water damage issues disappear as if it never happened.
Trust Buckeye Water Damage Services for all of your water damage restoration needs. Give us a call today at 623 244 6757‬ or fill out our online form.