Did you know that our technicians are available 24 hours a day, 7 days a week? We know and understand that water damage can happen at any moment. Getting a trusted water damage restoration company out to your house as quickly as possible will help you prevent any further damage to your home. This saves you time and money. Our technicians are IICRC (Institute of Inspection Cleaning and Restoration Certification) certified with standards that are developed to provide the highest quality and procedures that are recognized in the the restoration industry. Call our office today with any questions or if you are in need of our services. We can be reached at 623-244-6757 at anytime.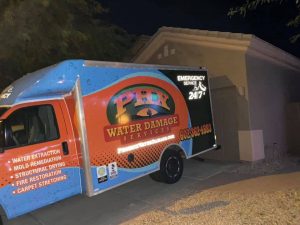 erving water
Living in the desert you realize that water is a precious resource that needs to be conserved for future generations. We can have a big impact when it comes to conserving water by making small life style changes! Try implementing the following ideas at your home and save money on your monthly bills while reducing your water use:
Use a pool cover to help keep your pool clean, reduce chemical use and prevent water loss through evaporation.
Minimize or eliminate the use of waterfalls and sprays in your pool. Aeration increase evaporation.
Don't overfill your pool. Lowering water levels will help reduce water loss due to splashing.
Water your summer lawns once every three days and your winter lawns once every five days.
Remember to weed your lawn and garden regularly. Weeds compete with other plants for nutrients, light and water.
Leave lawn clippings on  your grass, this cools the ground and holds in moisture.
When you give your pet fresh water, don't throw the old water down the drain. Use it to water your trees or shrubs.
Use a commercial car wash that recycles water. Or, wash your car on the lawn, and you'll water your grass at the same time.