Buckeye Water Damage is here to help in Buckeye and surrounding areas. If you experience water damage you need to call a trusted water damage restoration company as soon as possible. The longer the water is present the more damage it will cause to your home and belongings. When are technician arrives onsite the first thing he will do upon meeting you is take thermal images of the damaged area. This will allow him to see where the water is, even in hidden areas like behind walls and under flooring, and what level the moisture is at. This information will help the technician come up with a plan for drying out your home as quickly as possible. We know how stressful it is to have your home in disarray.
Call our office at 623-244-6757 as soon as you notice any water damage. We will come out to your home for a free estimate. We are here to help!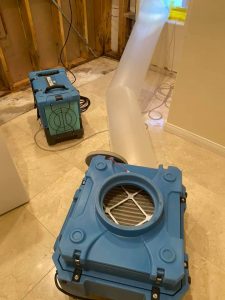 Are you a resident in Buckeye, Arizona? Have you wondered how you can cut back on your water use to help lower your monthly bill and preserve water for future generations? If so, there are some simple lifestyle changes that can make a huge impact. As desert dwellers it's especially important to try and protect our water supply and do what we can to conserve it. Try the following tips at your home to start conserving water in new ways today:
When washing dishes by hand, don't let the water run. Fill one side with wash water and the other side with rinse water.
Cook food in as little water as possible. This also helps in retain more nutrients.
Soak pots and pans instead of letting the water run while you scrape them clean.
When doing laundry, match the water level to the size of the load.
Take five minute showers instead of baths.
When washing your hands or brushing your teeth, turn the water off while you lather.
Check all hoses, connectors, and faucets regularly for leaks.
By doing a little, we can conserve a lot.